Sierra Ridge Winery in Sutter Creek was the PERFECT venue for Kim and Will's country themed wedding. She told me she wanted a relaxed, fun-filled day, where her guests could enjoy themselves and gosh darn-it, that is what happened 🙂
During the toasts I teared up when Kimberley's dad told everyone that he was certain they were having a girl. When she was born she was Kimberley and she was his right from the start, no boy names were necessary. She completed their family and I could sense the love that this close knit group had for each other. Enter William. Her family loves him so much, and the same from his side…these two are blessed to have such amazing support as they start their marriage.
William and his fellas had the best time, celebrating, laughing…the kind of fun that you would have with a best friend hanging out on the hood of the truck, throwing back a few, listening to country music at sunset. These are the kind of guys that know how to have fun.
While I was with the ladies, I learned that Kim's bridesmaids and brides man have been her closest friends since pre-school (or before!). Having grown up together and having stayed in touch AND still having that closeness is admirable. It is a rare thing for a woman to be surrounded by childhood friends that have been there through everything imaginable. The emotions were palpable and the memories were flowing 🙂 Her mom brought out photos from long ago and the group spent time smiling and reminiscing.
Kimberley is as sweet as she is gorgeous, humble, and would rather the spotlight be on someone else. I have to say…she shined so brightly on her wedding day. Basking in the love of her new husband, this pair held each other, danced, laughed and did a couples keg-stand, you know…usual wedding stuff 😉
Thank you thank you for allowing me in to document your day. I came away from your wedding better for witnessing such love!
Kim and Will, you are fabulous!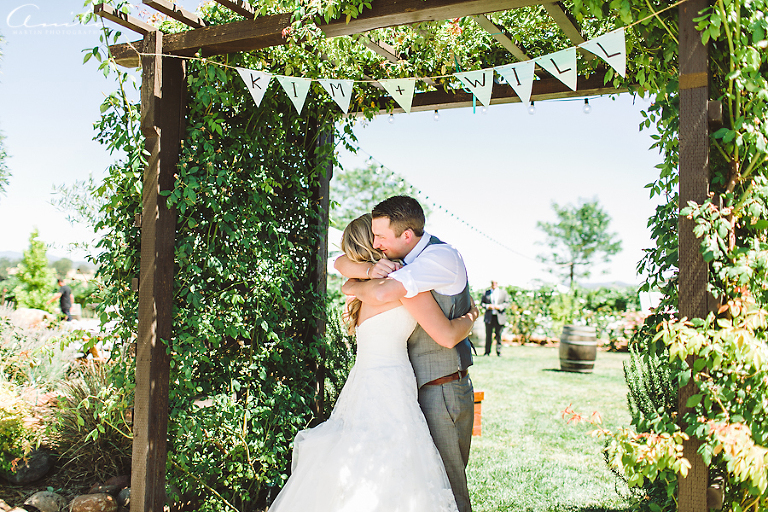 Kim hand-painted this sign, and Will put it all together. Team work 🙂